Quick Start Guide
Searching and browsing records
The Net Data Directory is designed to make finding information about the Internet easier. The best way to get started is to enter a search term in the search box on the main page:
Search results can be filtered by geographic tags, limiting results to those that cover a specific country or region, and by topical tags, limiting results to those tagged with a specific topic: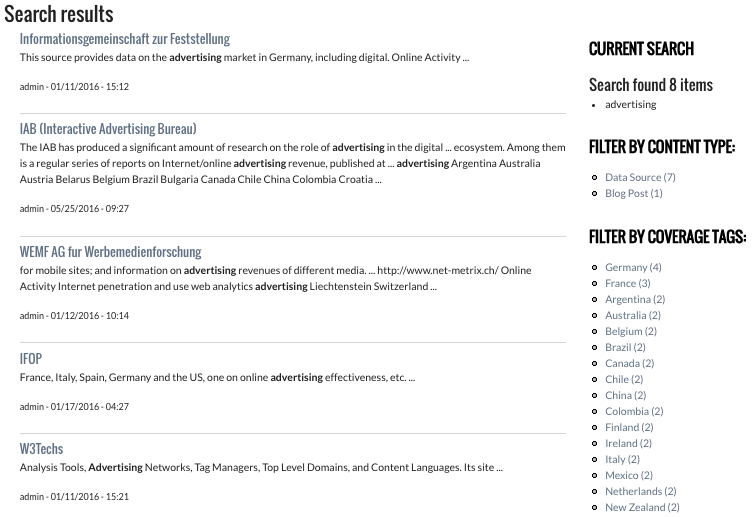 To filter search results, click on the desired tag(s) in the sidebar.
You can also browse the entire database by selecting a topical or geographic tag from the dropdown menus in the sidebar on the main page:
Suggesting a data source
The Net Data Directory welcomes suggestions for new additions to the database. To suggest a new data source for inclusion, visit the Suggest a Data Source page from the top menu bar. Enter the data source name and URL, along with a description of the data source and any topical or geographic tags you think are appropriate. Once you've submitted the data source, we'll review it for inclusion in the directory.